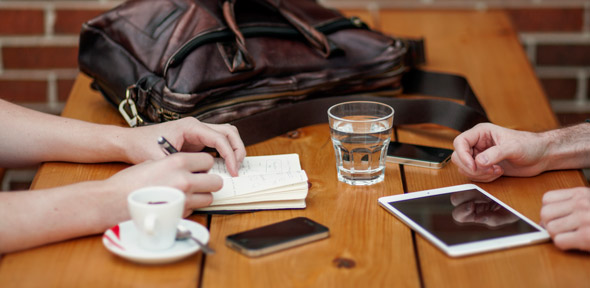 Improve Your English Skills in Customer Service
This post will help you if you're trying to get a job in a call center or a job as a customer service representative, or if you already have a job in these places and want to improve your customer service skills.
Below, I have listed some tips for call center or customer service positions for Non-Native English speakers. Along with each tip, I have provided several phrases that help demonstrate what I am suggesting in the tip.
You Can't Say 'Thank You' Too Many Times
Thanking someone for their time or information, or patience is not only a way of being courteous to your customers, it also makes them like you. Being thanked validates a person's perspective and value in the conversation. Your customers want to feel valued, and you can give them that feeling.
Thank them for calling. Thank them for their concern. Thank them for being a customer. Thank them for their patience with you. Thank them for each answer they give you after you ask them a question. You can't thank someone enough… you really can't.
Here are a few examples of how you can thank a customer when you speak with them:
Thanks for calling, how can I help you?
Thanks for your information; I'm looking you up in our system right now.
Thank you for sharing your experience with me.
Thank you for waiting, I'm sorry it has taken so long.
Thank you for your recent purchase.
Don't Be Afraid to Apologize
If you don't know the answer, apologize and find someone who does know the answer. If they have been on hold for a long time because you were trying to find the answer, apologize when you come back on their phone for their wait. When they can't understand you because you may have an accent, just apologize and repeat the word.
Apologizing acknowledges that their experience was not perfect and you want them to know that you are sorry for their poor experience. This is another way to make your customers like you. Most people are not mean to people who are courteous and apologize when they make mistakes.
Even if you don't feel sorry, you can still apologize to the customer for their experience on behalf of the company.
Here are a few examples of how you can apologize to a customer when you are helping them:
I'm sorry I can't find that information.
I'm sorry that you had a poor experience. Let me get some of the details so I can make sure it doesn't happen again.
I'm sorry you had to wait so long to speak with me.
I'm sorry that your product arrived in the mail with damages.
Anticipate Your Customer's Needs
When English is not your native language, you want to keep conversations brief and to the point so you and the customer don't get frustrated. That being said, you can begin to anticipate what your clients are going to need before they ask your for it.
Knowing what your customers need and want to talk to you about will take time, but start to identify opportunities to streamline or shorten the conversation by suggesting the next topic or problem they are having.
Here are a few examples of how you can anticipate the needs of a customer during your conversation:
I have pulled up your information, are you calling about the iPhone or the Android phone on your account?
Since you cancelled your subscription to People magazine, would you like to order Us Weekly instead?
Since your Internet is not working, I just wanted to make sure your phone line was working so we can isolate the problem.
Remain Calm
Nothing ruins a conversation like the sound of frustration in someone's voice. In my Interpersonal Relationships psychology class in college, we had to practice remaining calm in stressful situations. Why did we do that? Because by controlling your emotions in a stressful conversation, you can diffuse the situation and prevent the customer from becoming even more upset.
The best want to remain calm is to realize that their mood doesn't need to affect your mood and also realize that you are here to help the customer and one way you can help them is by getting them to calm down. You may even lower their blood pressure.
Here are some examples of how you can remain calm when a customer becomes frustrated with you or the company you work for:
I am sorry you are upset. I am trying to get that information pulled up for you.
I understand that you are upset and I want to make this right. Could you please provide your order number so I can look it up?
It sounds like you had a bad experience in our store and I want to make it up to you. I am able to refund almost all of your money back onto the card you paid with.
Be Honest
No one wants to be lied to… so don't lie to your customers. Tell the truth and you will keep yourself out of trouble. If you don't know the answer to something, don't make up an answer and if you can't give them a discount, tell them that you are not authorized to discount the product.
Being honest won't make up for a poor experience, but it will build trust with your customers if you are open and honest with them during your conversation.
I am having a hard time getting that information pulled up, would you mind holding for one minute while I find your information?
I have not had a call like this and it is taking longer than I expected to find the answer.
The system won't allow me to give you a full refund, but I can provide a partial refund.
Conclusion
When you are in a customer service roll make sure you thank your customers, apologize for your mistakes, anticipate your customer needs, remain calm and be honest. If you take these 5 tips into consideration, you are on your way to being a great customer service representative.