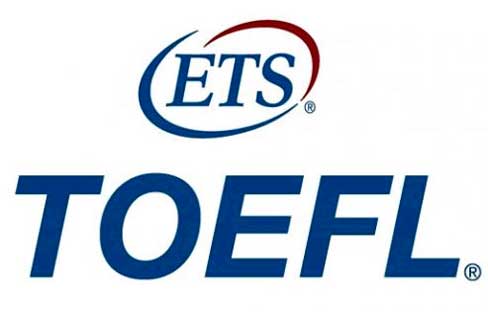 How to Get the Best TOEFL Score: Thinking Ahead
Preparing for the TOEFL examination is a stressful experience, as many don't realize that studying 24/7 is not enough to guarantee a good score. Of course, studying is necessary in order to assimilate the required notions, but attitude is also a factor that will decide the outcome of the test.
While many candidates work very hard and take a free online TOEFL practice test on a regular basis to check their level of knowledge, little of them work on the emotional aspect of the test. According to some TOEFL experts, many candidates fail or get a lower test score not because of lack of knowledge, but because they lack self-control. But for those candidates, there are some ways to get over their over-emotional selves.
Creating Distracting Conditions
The ability to focus and improve your English skills depends on only one thing: confidence. Many candidates lack self-confidence mostly because they are not used to speak in front of other people, nor can they concentrate in a room full of noise. Still, confidence can be built gradually with a bit of everyday practice.
Studying at home in their personal space helps students assimilate large amounts of knowledge. However, many of them seem to forget whatever they studied for the TOEFL test because of nervousness or the loudness of the text center. This obstacle can be surpassed by getting used to the noise.
To begin practicing in TOEFL similar conditions, make up a routine. Firstly, get an idea about what places provide free Wi-Fi in your area. You will need a place where music is played or attended by loud people. You will also need a power source to plug in your laptop or mobile device. Then, get up in the morning, get dressed and have breakfast, as you normally would.
Note that you will be sitting for several hours so dress comfortably. Make sure that before leaving home you have the following: your laptop, the laptop adapter, paper, pencils and a headset. Now that you made yourself comfortable in the least private spot set yourself up to take the free online TOEFL practice test.
Practice Makes Perfect
To get used to the test structure you will need a timer. Then, note that every candidate can use three sheets of paper and one pencil at a time. Whenever candidates request a different sheet of paper, they have to trade their old one containing their notes with an empty one. Train yourself to take notes in order to benefit from these sheets of paper as much as you can. Log into the system and get your TOEFL test.
As time passes, you will focus less on the distractions and you will pay more attention to reaching your goal. Doing this once a week or once in a couple of weeks will contribute greatly to your test preparation. Next, practice speaking in public. Public places are ideal for the speaking section of the test. However, if you feel uncomfortable, you can ask a few friends to help you out and practice at home with slightly distracting music on.
Becoming More Organized
Note that paper is essential in passing the listening, speaking, and writing sections of the test. Since you are allowed to use only three sheets of paper at a time, you should get used to have smaller handwriting, in order to save space and prevent running out of paper.
Next, you should make your fill ahead of time. Don't wait until the last moment and request the paper at the beginning of each section. Take into consideration that you might not get the attention of the examiner whenever you need it, so make sure you have the right supplies when you need them.
Between sections, candidates are allowed to take a 10-minutes break. Take advantage of that time as much as you can and practice speaking in a quiet and remote place. This will help you deal with the stress, as it is not advisable to speak for the first time during the speaking section.
Conclusion Tips
Don't forget to bring with you the documents required by the examination center. You will not be allowed to take the test otherwise and you will also be losing the money you spent on the participation fee. Note that the documents you are required to bring have to contain a recent photograph of you.
Be punctual. Actually, try to arrive at least 15 minutes early, so you don't have to rush into the examination room. Some TOEFL supervisors allow students to arrive even 30 minutes after the test has started, but don't push your luck. Relax, take a deep breath and concentrate on the subjects. Plan your answers carefully and don't be hasty. If you start too early, you might get distracted by the examinees that arrive late.
Take into consideration that your score can be affected by your mood. So wear comfortable clothes and shoes, as you will be at the test center for a while. Also refrain from starving yourself. Pack a few small snacks and drinks that you can consume during your breaks. You will need all the strength you can get.
Make sure your snack is healthy and nutritious, and if possible, protein based. Sweets might increase the hunger sensation, so they're not recommended. Although many consider that fruits are a good idea, too much fructose will have the same effect as sugar does.
Author Bio: Dave M. is a former ESL teacher from Austin, Texas. He's now involved in developing a series of "how-to" writing tips for students. One of his recent articles is on how to write an argumentative research paper.
To get ready for vocabulary you'll find in the TOEFL exam, check out these vocabulary videos.